General Default Protection:
Active service men and women are covered under the SCRA protections until 90 days after their retirement, termination, or release from military duty.
"An application under this subsection must be filed not later than 90 days after the date of the termination of or release from military service. Defendants have to wait a minimum of three months after the military plaintiff worked as active service."
Mortgages:
Banks, the IRS, and other creditors may not place an active duty military member's home or property in foreclosure, bankruptcy, or seizure.
"A sale, foreclosure, or seizure of property for a breach of an obligation described in subsection (a) shall not be valid if made during, or within 9 months after, the period of the servicemember's military service."
Land rights of servicemembers:
"Any requirement related to the establishment of a residence within a limited time shall be suspended as to entry by a servicemember or the spouse of such servicemember in military service until 180 days after termination of or release from military service."
Taxes:
The IRS, state departments, and other tax authorities of the city and state cannot collect defaulted income taxes until after a deferment period of 6 months after the military member leaves service.
"Upon notice to the Internal Revenue Service or the tax authority of a State or a political subdivision of a State, the collection of income tax on the income of a servicemember falling due before or during military service shall be deferred for a period not more than 180 days after termination of or release from military service, if a servicemember's ability to pay such income tax is materially affected by military service."
To understand all of your rights as a military borrower under the SCRA, please read the complete text of the SCRA below or visit the SoldierCenter:
Servicemembers Civil Relief Act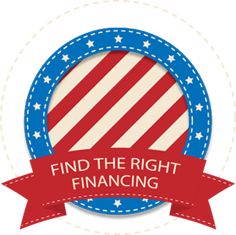 "WE EDUCATE SOLDIERS ABOUT FAIR AND HONEST, MLA COMPLIANT FINANCIAL SOLUTIONS."